Newsletter - January 2012
Asparagus for Valentines Day?
Forgive me for being a bit over excited. I've just seen a Herefordshire asparagus grower suggesting that they may have local fresh asparagus for Valentines day. February the 14th that's only 3 weeks away on my calender and as Hereford is only just up the road from us it must mean spring is on its way!!!
Of course this is England so we could equally well see snow and frost in the next few weeks but lets keep our fingers crossed.
Recipes for Love!
In some cultures Asparagus is considered an aphrodisiac so along with the fact that it tastes pretty good what could be a better reason to include it on your menu for a special Valentines meal?
Take a look at dinner party recipes using asparagus for some ideas.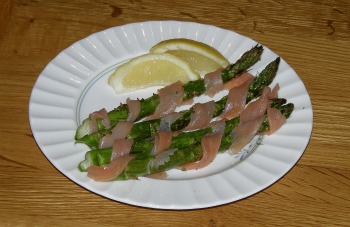 One of my favourite easy party recipes is Roast Asparagus with Smoked Salmon. Simple, classy and very very tasty!
If you receive our blog feed you will see all the new recipes as they go up.
Twitter
We've discovered the wonderful world of twitter. If you want to be kept up to date with whats going on in the world of asparagus follow us on twitter and we'll let you know all about when and where asparagus is coming into season, where the festivals are and whats on, and of course we'll tell you when we put new information up on our website. Just subscribe here:
Festival Update
The British Asparagus Festival dates are now available - 23rd April - 21st June although as yet there is not much information on whats on when within that period. We'll be keeping our website up to date check asparagus festivals for all the latest and don't forget to subscribe to twitter to be kept right in the loop.
Stockton Festival organisers are looking for volunteers to man stalls in Asparagus Alley. If you are from that part of the world you'll find theri link on Stockton Asparagus festival page.
National Soup Month USA
Who says so? No idea! However, if you search "National Soup Month" all reports suggest January. I have no idea what happens because of National Soup Month but it is a good time of year in the UK for a nice hot bowl of soup. Why not try an Asparagus Soup Recipe?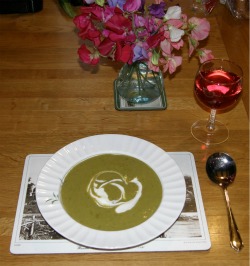 ---